No , not the Channel 4 show with the lovely tour Guide Brendan !! And nobody gets voted off ...
If I'm allowed a pick a favourite LO from my designs this month then this is it ...isn't it such fun !! lulu went on a school trip to Belgium earlier this year and took lots of pics of her and her buddies on the coach hence the title 'Coach Trip' like the programme on TV.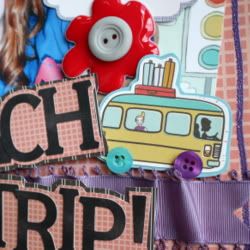 I love the little Cosmo Cricket coach element and added little button wheels ...so cute x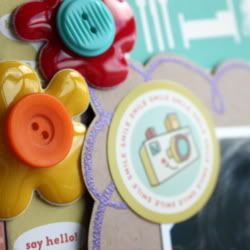 Don't be shy with the gorgeous Zing embossing powder ...i have used an embossing pen to doodle a curly photo mat and outlined my LO with it and heated it up to that beautiful purple shine.
I will back to share my final designs from June GoGo tomorrow ...thanks for stopping by xx