Don't get me wrong I totally love all the beautiful elements in this kit but my fave has to be the Kraft bag ....so simple but it's just sooo cute it made my heart go all skippety !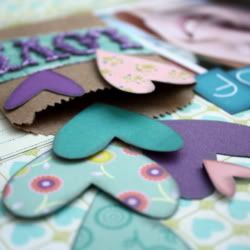 Combined with the gorgeous Sassafras heart paper I thought it only natural to make 'bags of love' and cut lots of different sized hearts from scraps of PP and CS and a couple of mini ones from the hybrid sheet.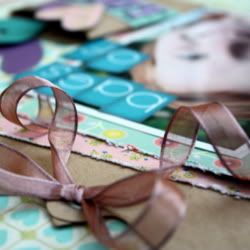 I even made the shaped kraft envelope look like the top of a bag by adding a flamboyant bow to the top , the ribbon has wired sides so it holds a shape perfectly.