So , you have made it this far for the final blog in the 'hop' , I hope you have left a comment on each blog otherwise you won't be in for a chance to win a cool prize from
GoGo HQ
...
Anyway , I thought I'd share my LO using Mays kit ...
'Storage 4 Cats'
Create & Go 2Pieces

If you are owned by a cat I won't need to explain how much they love to get in , under or behind things for a peaceful snooze ...

I was
greeted
one morning by Missy fast asleep on my Expedit unit on a pile of completed (but not yet filed away LO's)...Lulu carefully lifted the moglet up and the LO's were saved , thank goodness for clean paws...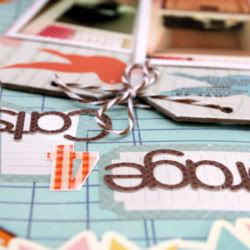 I added 2 smaller photo's of the proceedings to the Maya Rd chipboard tags from the G2P which I covered in the Barn Swallow SC paper and tied together with bakers twine.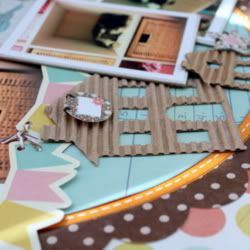 The Jillibean Soup corrugated houses look so cute as an embellishment and are particularly appropriate as I fear until she finds a new favourite spot that my Expedit unit is Missys house for the time being !
Thanks for dropping by :)