Isn't the Maya Road glitter just gorgeous !!! I had a bit of a brainwave when I was using some round double sided pads , I thought they would look cool covered in glitter...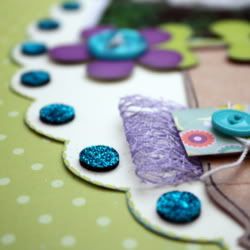 I simply dipped one sticky side in the glitter so it was completely coated and then adhered the other sticky side to my LO like sparkly buttons !!!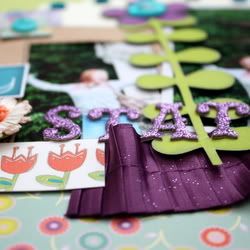 It's great that there are so many cool alpha's in the kit and I have used a bit of each of them to convey a fun title for some fun photo's.