I love the combination of the Royal Purple and Pistachio Green especially with the flocked transparency layered on top.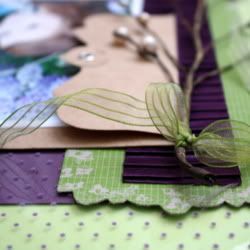 This LO is a little bit out of my normal patterned paper style but I like the classic elegance of the pleated ribbon combined with the Prima pearl spray.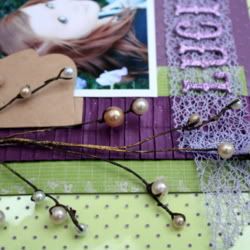 The title has been layered on to the lilac trim for a tone on tone effect , I love the way it accentuates the photo of Lulu among the Wisteria blossom earlier this year.