You may have seen details of the beautiful GoGo Value kit available at this months Create & Co Crop
here
such a lovely kit and remarkable value too at only £3 !!
I have had the best time designing a LO with the kit, here have a little look ...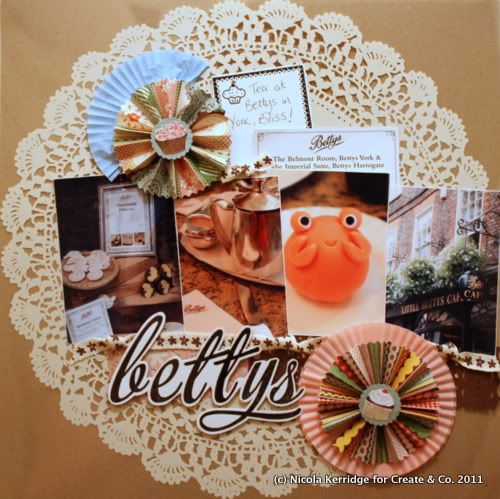 Isn't the stash just good enough to eat ??? I think its having everything served up on the delightful Hambly Doily transparency. Anyway, I have shared scenes of
Bettys
cafe where we indulged in a little 'light refreshment' in the most genteel of surroundings while we were in York last year. The theme of all the cakes and confectionary was 'Seashore' inspired with seahorse shaped biscuits and cupcakes and just check out the cute little cake shaped like a crab !!!
I have added some paper rosettes and cupcake cases to add to the overall 'prettiness' ...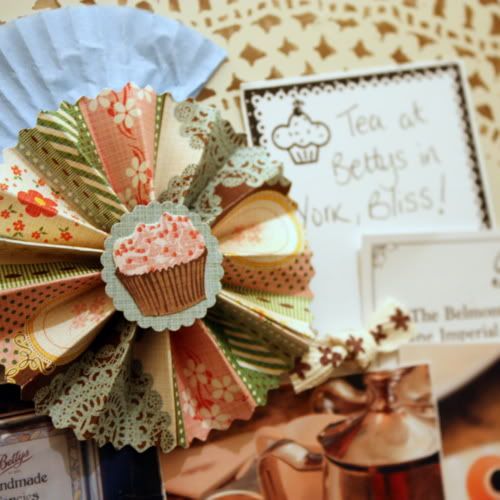 and a stamped title too ...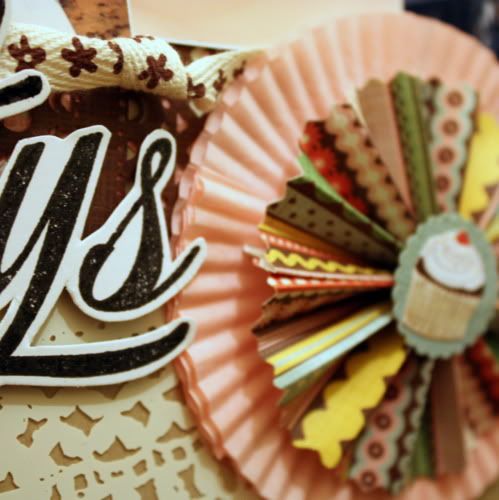 Don't forget that the journalling stamp is included in the kit, I'm sure it will be used again and again :D
NB:- Photograph taken on a Kraft cardstock (not included) background for clarity, stamps used for title , models own ;-)
Only 5 more sleeps till crop now ....