ScrapaGoGo Create , Go2 Pieces and Stamp Technique
I love this photo of Lulu , it was taken just before Christmas when the snow was still about , the light is just perfect and I felt it needed minimal fuss in the design of the LO but I still wanted to add a few special touches like the hand-stitched title and the stamped border ...
As fab as the cloud shape is I wanted to create something just a little bit different for this LO.
With the aid of a few removable memo notepapers and some patience you can get a really cool border using this months stamp.
First, stamp the image onto the notelet making sure you get some of the sticky bit on the back within the design. Carefully cut this out.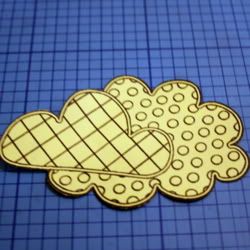 Now after careffully masking a central area from the CS , mine was 8 x 8 inches, stamp one image in the top left of your CS...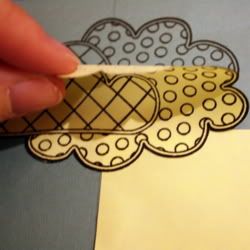 Then place the notelet 'mask' exactly over the stamped image, the next stamped cloud can then overlap the first...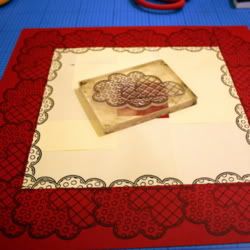 Continue all around , turning at the corners until you have a complete border design.
The 'magic is revealed when you remove the masked area from the middle revealing a cool border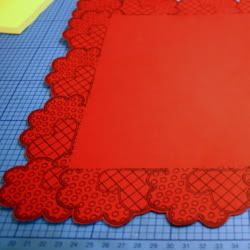 Trim round the edge of the pattern with scissors or craft knife for a die cut edge effect. Have fun with this technique and if in doubt have a little practice first on a spare piece of CS, hope you enjoy it x