Apologies to any one under the age of 35 who probs won't have a clue who
Terry and June
are !!
But here's the real deal June ScrapaGoGo kit ....
I was inspired to create this LO about our monthly crop by the Jenni Bowlin calender cards ...it just summed it up for me that all year round we gather for friendship, scrapbooking and cake


I used all the JB calendar cards on this LO , a tad extravagant ? ...no they just look even better when used all together. The machine stitching unifies the cards even more ...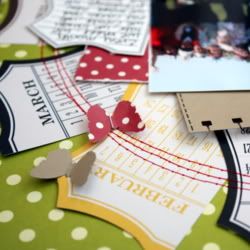 While I had my machine out I made a banner for my title with punched circles of CS sewn together ...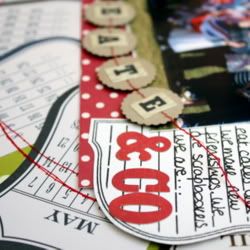 I journalled on the stamp and added the last bit of my title using the Crate stickers.