A fun LO with Mays ScrapaGoGo kit about the ridiculously fast ride that Lulu & Ivan went on at Flamingoland last year..It was Lulus Birthday and its now a family tradition that we visit a theme park to celebrate each year


I added the stamped 'signpost' with a 3,2,1 countdown and doubled the apha stickers up to add depth and dimension...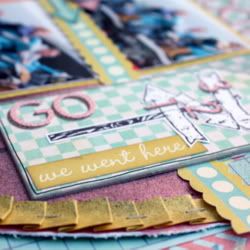 The arrows on the hybrid sheet and the SC stickers really convey the sense of movement in the photographs.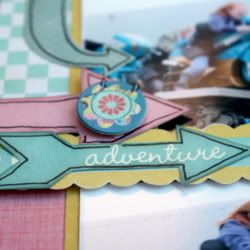 The ride went from 0 - Crazy in a matter of seconds far too fast for me !
I'll share some June lovelies tomorrow :D